Meet Our Team
Get to Know Us at Calcara Family Chiropractic PS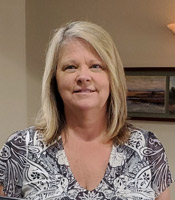 Vicki | Chiropractic Assistant
Vicki became part of the Calcara Team in July 2019. She moved to the Pacific Northwest in 2018 from Southern California. Prior to her move, she worked for California Lutheran University as the administrative assistant for Undergraduate Program in Business. Vicki has her certification from American Association of Christian Councilors and enjoys providing spiritual support for others. She's married, has 3 children, 3 grandkids, and spends her time with family and exploring all things new in Washington.
She became active in
Chiropractic
years ago after being involved in a serious accident. After 3 months of therapy with an orthopedic, there wasn't much improvement. Being unable to continue the type of work she was doing, Vicki accepted a position with a chiropractic office. The Doctor noticed right away she was having trouble. Within a couple months of adjustments, she was feeling herself again and has continued chiropractic maintenance care ever since.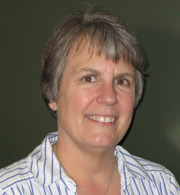 Phoebe | Office Manager & Community Relations Specialist
Phoebe Calcara has been involved with the office in one way or another since 1987. As office manager, she is involved in all aspects of the practice. You will often find her at the front desk, as well as on helping with billing and other issues. She especially enjoys being the community relations specialist: scheduling talks on children's health issues, wellness and other health related topics for Dr. Calcara with businesses and organizations in the community.
She is a caring and cheerful woman who loves people of all ages, and happily bounces babies after their adjustments while the moms are getting adjusted (sometimes she even gives them back!).
She adores her six grandchildren (don't get her started!), is a talented crocheter, and loves being active outdoors.

Calcara Family Chiropractic PS Team | (360) 352-3333