Meet Our Team
Get to Know Us at Calcara Family Chiropractic PS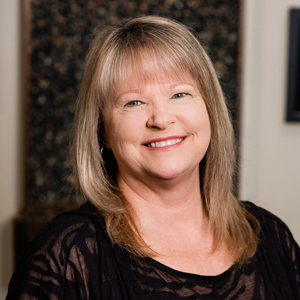 Vicki | Chiropractic Assistant
Vicki became part of the Calcara Team in July 2019. She moved to the Pacific Northwest in 2018 from Southern California. Prior to her move, she worked for California Lutheran University as the administrative assistant for Undergraduate Program in Business. Vicki has her certification from American Association of Christian Counselors and enjoys providing spiritual support for others. She's married, has three children, three grandkids, and spends her time with family and exploring all things new in Washington.
She became active in c
hiropractic
years ago after being involved in a serious accident. After three months of therapy with an orthopedic, there wasn't much improvement. Being unable to continue the type of work she was doing, Vicki accepted a position with a chiropractic office. The doctor noticed right away she was having trouble. Within a couple months of adjustments, she was feeling herself again and has continued chiropractic maintenance care ever since.

Bobby Malm | Chiropractic Assistant
Born and raised in Thurston County (minus time spent in Korea) on base at Madigan, Bobby is a first-generation American whose father emigrated from Denmark when he was a child. Bobby's mother is a citizen of South Korea. A military brat, Bobby had the opportunity to live in South Korea for over five years when his dad served in the army.
Since before he turned 3, Bobby and his older sister were both raised by their father. "I grew up close with both my dad and sister, and family is the most important thing to me."
read more about Bobby …»
An Introduction to Health & Wellness
Bobby's first job was working at a multi-million dollar gym. While there, he learned so much about health and wellness. "I got to know the Lacey/Olympia community pretty well and developed an admiration for seeing the growth of each individual who would go there." Bobby enjoyed the job so much that he ended up staying there for almost five years.
He joined the Calcara Family Chiropractic PS team as a CA in April of 2021. Bobby looks forward to expanding his knowledge about health and wellness through chiropractic care.
Enjoying Volunteering & Time in Nature
Outside the practice, Bobby stays active in various community programs, such as volunteering at local galas/silent auctions to raise awareness and money for HIV/AIDs and other LGTBQ+ related issues and events.
He also loves nature and all things that grow. As a PNW native, Bobby feels most at peace when encompassed by the great outdoors and all its natural splendor!


Calcara Family Chiropractic PS Team | (360) 352-3333